Come join us 

every Friday and Saturday 

in October 

for this frightful outdoor event!

New for 2013: Open Halloween and November 1st & 2nd!!

Free Parking!

Appropriate outdoor hiking attire is HIGHLY recommended! 

Admission:

Scary Harry's: $7.00

Scary Jr.'s: $1.00

CASH ONLY! 

2 Trails:

Scary Harry's for ages 7 and up

(No one under the age of 18 will be admitted to Scary Harry's without a parent/guardian)

​You will be driven in a truck drawn hearse to the top of the property where the trail starts. You will weave your way thru the woods trying your best to avoid Scary Harry and his bandits. You will eventually find your way back to civilization and miraculously end up where you started.

 IF you MAKE IT BACK!

Scary Jr's for 6 and under

OR anyone too afraid to go on the search for Scary Harry)

**A waiver of Liability will need to be signed by ALL persons entering the property. Refusal to sign the waiver can cause refusal of entry**​

210 Long RD. Homer City, PA 15748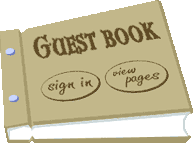 It's more than a walk in the woods! 

DO NOT USE Google Maps --- Only Mapquest will find us!!!!

The Screams start at 7:30pm and continue through 11pm!!!!