Come join us 

every Friday and Saturday 

in October 

for this frightful outdoor event!

Free Parking!

Appropriate outdoor hiking attire is HIGHLY recommended! 

Admission:

Scary Harry's: $7.00

***CASH ONLY!*** 

Scary Harry's 

(No one under the age of 18 will be admitted to Scary Harry's without a parent/guardian)

All Patrons need to be at least 48 inches in height!!

You will weave your way thru the woods trying your best to avoid Scary Harry and his bandits. You will eventually find your way back to civilization and miraculously end up where you started.

 IF you MAKE IT BACK!

Scary Jr's will no longer be available beginning 2014.

**A waiver of Liability will need to be signed by ALL persons entering the property. Refusal to sign the waiver can cause refusal of entry**​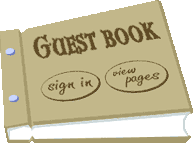 It's more than a walk in the woods! 

Scary Harry rises

 at 7:30pm except on

FAMILY DAY: OCT 19 4PM-8PM